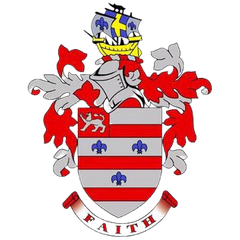 WE CAN ANNOUNCE THAT STEVE COCKRILL HAS BEEN APPOINTED AS 1ST TEAM MANAGER. JOINING HIM WILL BE ASSISTANT MANAGER STEVE PATTON, AND KYLE YOUNG AS HEAD COACH.
STEVE SAID, "WE ARE DELIGHTED TO TO BE GIVEN THIS OPPORTUNITY TO TAKE OVER THE FIRST TEAM AFFAIRS AT BILLINGHAM TOWN FOOTBALL CLUB. THIS IS A CLUB THAT IS VERY CLOSE TO MY HEART WITH PREVIOUSLY BEING A PLAYER AT BOTH JUNIOR AND FIRST TEAM LEVEL AT THE CLUB.
"WHEN THE APPROACH CAME I KNEW THIS WAS ALWAYS GOING TO BE THE RIGHT CLUB FOR MYSELF, STEVE, AND KYLE. WE UNDERSTAND HOW MUCH THE BOARD, PLAYERS AND THE SUPPORTERS CARE FOR THE CLUB AND I KNOW WHAT IT MEANS TO EACH AND EVERY ONE OF YOU ALL.
"OUR DISCUSSIONS OVER THE LAST COUPLE OF DAYS WITH THE CHAIRMAN AND BOARD HAVE BEEN NOTHING BUT POSITIVE, THEY WANT NOTHING BUT THE BEST FOR THE CLUB AND THE SUPPORTERS. THIS MADE OUR DECISION TO STEP INTO THIS ROLE A VERY EASY ONE; AN ABSOLUTE NO BRAINER.
"OUR WORK WILL BEGIN IMMEDIATELY AND WE WILL SPEAK TO AND ASSESS THE CURRENT SQUAD AS WELL AS BEGINNING TO SPEAK TO TARGETS WHO WE BELIEVE WILL ENHANCE AND STRENGTHEN AN ALREADY HIGHLY TALENTED GROUP OF PLAYERS.
"OUR PRE SEASON PROGRAMME WILL BE AVAILABLE SHORTLY AS WE LOOK TO FINALISE THE DETAILS. IT'S GOING TO BE A VERY BUSY SUMMER. EXCITING TIMES AHEAD AND WE CAN'T WAIT TO GET STARTED."