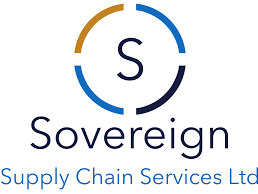 THE CLUB ARE THRILLED TO ANNOUNCE THE APPOINTMENT OF STEVE CONNOLLY AS THE NEW FIRST TEAM MANAGER.
WITH AN IMPRESSIVE TRACK RECORD OF SUCCESS, CONNOLLY BRINGS A WEALTH OF EXPERIENCE TO THE CLUB. ADDITIONALLY, THE CLUB IS DELIGHTED TO WELCOME BACK FORMER PLAYER AND CLUB CAPTAIN, HARRY TAYLOR, WHO WILL BE JOINING AS STEVE'S ASSISTANT MANAGER.
STEVE WAS PREVIOUSLY AT REDCAR ATHLETIC FC, A TENURE WHICH WAS MARKED BY AN OUTSTANDING JOURNEY FROM THE WEARSIDE LEAGUE TO THE NORTHERN LEAGUE DIVISION 1, WHERE HE OVERSAW THE TEAM'S PROMOTIONS AND CEMENTED THEIR STATUS AS A NORTHERN LEAGUE DIVISION 1 CLUB."
ALSO JOINING THE MANAGEMENT TEAM IS GOALKEEPING COACH DAVE PEACOCK, AND KYLE YOUNG WHO JOINED THE CLUB IN THE SUMMER REMAINS AS COACH.
CHAIRMAN KEVIN CLOSE EXPRESSED HIS EXCITEMENT ABOUT THE APPOINTMENT, STATING, "WE ARE DELIGHTED TO HAVE STEVE CONNOLLY JOIN US AS THE FIRST TEAM MANAGER. STEVE'S IMPRESSIVE TRACK RECORD SPEAKS FOR ITSELF, AND WE BELIEVE HIS EXPERIENCE AND LEADERSHIP WILL BE INSTRUMENTAL IN DRIVING THE CLUB FORWARD."
UTT