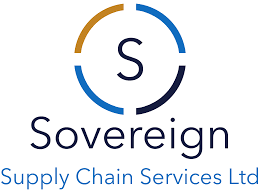 SOVEREIGN SUPPLY CHAIN SERVICES LTD RENEWS SPONSORSHIP WITH CLUB RECORD-BREAKING DEAL.
BILLINGHAM TOWN FOOTBALL CLUB IS THRILLED TO ANNOUNCE A GROUND-BREAKING SPONSORSHIP AGREEMENT WITH SOVEREIGN SUPPLY CHAIN FOR THE UPCOMING SEASON.
SOVEREIGN SUPPLY CHAIN SERVICES LTD FIRST JOINED THE CLUB AT THE BEGINNING OF THE 2022-23 SEASON SPONSORING THE FIRST TEAM KIT. THE EXTENSION OF THIS PARTNERSHIP DEMONSTRATES SOVEREIGN SUPPLY CHAIN'S DEDICATION TO SUPPORTING THE CLUB'S AMBITIONS AND FOSTERING THE GROWTH OF GRASSROOTS FOOTBALL WITHIN THE COMMUNITY.
THE RENEWED SPONSORSHIP AGREEMENT ENCOMPASSES A COMPREHENSIVE PACKAGE THAT INCLUDES PROMINENT BRANDING PLACEMENT ON TEAM KITS, ADVERTISING BOARDS, AND DIGITAL MEDIA PLATFORMS. THIS ENHANCED LEVEL OF SUPPORT WILL UNDOUBTEDLY PROVIDE VITAL RESOURCES FOR THE CLUB TO EXCEL BOTH ON AND OFF THE PITCH.
CLUB CHAIRMAN KEVIN CLOSE EXPRESSED HIS DELIGHT AT THE SPONSORSHIP DEAL, STATING, "WE ARE INCREDIBLY GRATEFUL TO SOVEREIGN SUPPLY CHAIN SERVICES FOR THEIR CONTINUED INVESTMENT IN OUR CLUB. THIS CLUB RECORD-BREAKING SPONSORSHIP DEAL IS A TESTAMENT TO THE MUTUAL TRUST AND SHARED VISION BETWEEN OUR ORGANISATIONS. WITH THEIR INVALUABLE SUPPORT, WE CAN STRENGTHEN OUR INFRASTRUCTURE, IMPROVE YOUTH DEVELOPMENT PROGRAMS, AND PROVIDE AN EVEN BETTER EXPERIENCE FOR OUR LOYAL FANS.
"SOVEREIGN SUPPLY CHAIN'S COMMITMENT TO THE COMMUNITY ALIGNS PERFECTLY WITH OUR ETHOS OF PROMOTING GRASSROOTS FOOTBALL AND NURTURING LOCAL TALENT. TOGETHER, WE CAN INSPIRE THE NEXT GENERATION OF FOOTBALLERS IN BILLINGHAM AND CREATE LASTING MEMORIES ON MATCH DAYS."
THE PARTNERSHIP BETWEEN SOVEREIGN SUPPLY CHAIN AND BILLINGHAM TOWN FOOTBALL CLUB EXTENDS BEYOND FINANCIAL SUPPORT. BOTH ORGANIZATIONS ACTIVELY COLLABORATE ON VARIOUS COMMUNITY INITIATIVES, PROMOTING SPORTS PARTICIPATION, AND FOSTERING A SENSE OF UNITY AMONG LOCAL RESIDENTS. THE COMBINED EFFORTS HAVE A PROFOUND IMPACT ON THE DEVELOPMENT OF YOUNG FOOTBALLERS AND THE OVERALL WELL-BEING OF THE COMMUNITY.
WITH THE SPONSORSHIP DEAL IN PLACE, WE ARE POISED FOR AN EXCITING SEASON AHEAD. THE CLUB WILL PROUDLY SHOWCASE THE SOVEREIGN SUPPLY CHAIN LOGO ON OUR HOME AND AWAY KITS.
HTTP://SOVEREIGNSUPPLYCHAIN.CO.UK/